Barnard Die, Inc.
431 Water Street
Wakefield, MA 01880-2597
Tel: 800.334.4781
Tel: 781.245.0573
Fax: 781.245.1636



| | |
| --- | --- |
| | A rare breed in the die making industry, Barnard Die, Inc. maintains a tradition of 35 years experience and loyal service to industry and high technology. Our precision steel rule dies are manufactured to meet the growing demands of a diversified world. |
| | |
| --- | --- |
| Barnard Dies are found cutting folders, labels and envelopes in the graphic arts field, gaskets for machinery, multilayer components for membrane switches, creating complex configurations for flexible printed circuit boards, and advanced technology applications in the aerospace and electronics fields. | |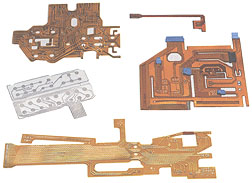 We invite you to visit our sister company, Barnard Waterjet Cutting, Inc. for custom waterjet cutting services.

Barnard Waterjet Cutting can handle virtually any industrial cutting job with precision accuracy. Both metallic & non-metallic materials easily cut at low, competitive prices.
Copyright © 2005
All Rights Reserved

Barnard Close Tolerance Laser Cut Steel Rule Dies

Digitized Optical Inspection
To Accuracy Of .0001"
Cutting Rules Formed On
Automated Computer
Controlled Rule Bending Machines

Aluminum, Hard Rock Maple & Lexan
Die Board Material Available
Engineering/Design Services
Prototypes To Production Runs
Specialty Die Cutting

If you are in the market for steel rule dies, for precision accuracy at no extra cost, and your schedule requires dependable same-day service .... then give us a call. The sooner you do, the sooner you will discover why Barnard is the top dog in steel rule dies.
Home | Machining Capabilities | Engineering & Design | Die Cutting Services | E-mail



431 Water Street · Wakefield, MA 01880-2597
Tel: 800.334.4781 or 781.245.0573 · Fax: 781.245.1636